Beautiful, bespoke web designs.
Sturdy, pixel-perfect web development.
Built to be easy for you to manage.
Elegantly designed ● Efficiently built ● Effectively broadcast
Exceptional Web Designer in Cape Town
High-integrity, standout websites and apps by expert web designers and developers.
Collaborating from Cape Town and the Western Cape, South Africa, we provide tailored services to organisations, agencies, and individuals, offering the quality of a small agency without the overhead.
Our designs are tailor-made, and we develop to pixel-perfect standards. As passionate freelancers, we ensure that your website will be sturdy, fast, and easy for you to manage, giving you the kind of personal attention that can only be found in a team of dedicated specialists.
Experience the Excellence of the Best Web Designer Cape Town Can Provide
We take pride in aligning our services to your requirements, keeping tight standards in managing projects, delivering eye-catching designs, high integrity websites, and SEO content which gets found and converts customers.
Much like the web products we produce, we have a philosophy of being modular, lightweight, yet sturdy and cohesive.
Our independent specialists are skilled, dedicated and passionate about what they do, and they take pride in giving you the individual attention you and your uniquely-special ideas deserve.
By contrast with other designers and developers, we avoid mass-production. We don't offer pre-designed, template-based websites, designs and apps. We know that these solutions never do justice to your brand, and result in bloated, unsatisfactory products.
Instead we take a genuine interest in your business, brand, and project to make sure every aspect is not only taken care of, but also works with every other aspect to deliver a finished product that grabs attention, converts customers, and holds them via the genuine integrity you convey.
We needed to build a complex feature into our website under very tight timelines, that required the skills of a senior web developer.
Simon was recommended to us, and delivered a quality end product, on time and to budget.
During the process he communicated often, gave us ongoing reassurance that the timelines would be met, and solicited input from us proactively.
We'll work with Simon again, and I have no hesitation recommending him to others.
Simon's ability to deliver impeccable websites is peerless.
My experience with him has been that he not only consistently delivered pixel-perfect executions of my designs, working to exacting standards, but surpassed all expectations – whether it was understanding and working with the aesthetic intent, persevering to find solutions to the inevitable technical issues along the way, or even resolving problems outside normal working hours.
With Simon you always have the sense that your website is in the hands of a consummate professional bringing vast experience to the task. He combines mastery of the technical tools of the trade with an astute design sense and an unfailing artistic eye.
Together with his efficiency and speed, the dedication he brings to the projects he works on, and a pleasant working relationship, this makes for an unbeatable combination.
Victor Van Aswegen,
Cine South
Simon has contributed massively to both the design and functionality of my website, as well as to its upkeep.
What I especially like and appreciate about Simon is his ability to match design with website functionality.
This results in a website that not only looks good, but functions well and is easy for the user to navigate!
Leonard Shapiro,
Lateral Leap
White Label Solutions for your Agency
Our business model is perfectly adapted as an outsource solution for your agency.
Become a full-service agency by expanding your repertoire of services to include website design and web development. We work under your brand so you can take full credit for the pristine websites we build.
Our methodologies and the tools we use are top of the line industry standard so you can take over the reigns at your discretion. We work with a wide range of productivity and project management tools to suit your workflow.
Because we love a success story we give small businesses and startups the same careful attention as our larger clients.
Our custom websites and SEO services are perfectly positioned to ensure your long-term growth.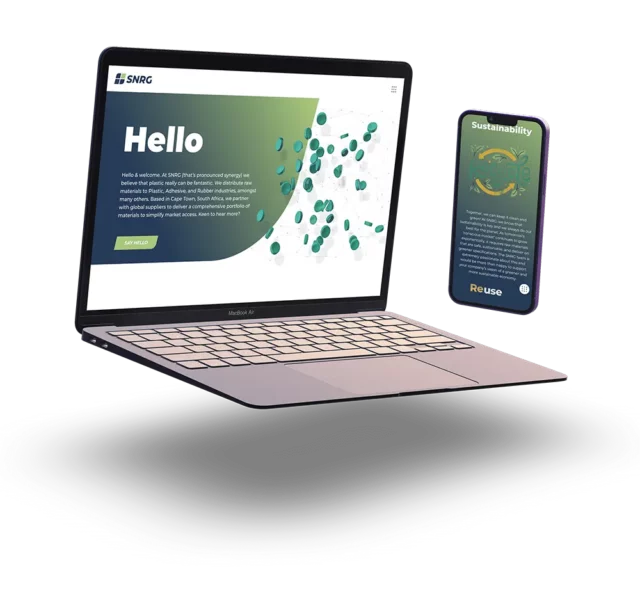 Introduction The brief was to design a website for polymer plastics which stood out very strikingly against its competitors. Challenges Although the brief was to