WordPress web design and development
Custom, bespoke WordPress web design to match your exact specification, and built to be lightweight, yet fast and sturdy
If you're here, it's because mass-produced websites don't meet your needs, which are for a leaner, cleaner, faster WordPress website that does exactly what you want it to.
A small, efficient team has some serious upsides
Tailor made
Our design process involves making sure we make sure we know everything about you.
Your business, your audience, your goals, and your project requirements. We listen closely, learn, research, and advise if we think something needs adding, removing, or improving. We create beautiful design prototypes for you to review the work before we build it into a website that perfectly achieves what you need.
Lean and clean
Good website aesthetics strive to be minimalist, intelligent and highly-functional.
Once we've worked to optimise your message through beautiful design prototypes, we are able to effectively translate this into development assets and take the most efficient approach when building your website. Thus, our websites reflect in their internal structure the elegant simplicity of their surface appearance.
Easy to use
As a result of how they are made, our websites are simpler for you, as the owner, to use.
Without the baggage of unnecessary add-ons complicating the user experience, it is easy for you to update and manage content on your site. We will make sure you know how with a written manual and hands-on training. Although we're always happy to help, you are unlikely to incur further input from us once your site is live.
Great SEO
Search engines recognise speed. This is why lighter, faster sites do better.
We place a high value on search engine optimisation (SEO) and website performance by using best-in-class tools, optimised images, and efficient coding practices. We also advise on where content needs restructuring or rewriting. This results in a fantastic user experience and a website that search engines love and will rank as highly as possible.
Value for Money
As independant specialists we have no large overheads or monthly salaries.
While our bespoke websites are not as cheap as a free site or a mass-produced theme-based site, we are competitive among custom website creators. The increased user-satisfaction, customer conversion, and freedom from come-backs further down the line will more than benefit both your pocket and your mind.
Fast turnaround
We are selective in which projects we take on and make sure not to overload our schedules.
This ensures that your website will be built in a short timeframe, and will always be delivered on time. Our approach to website design and development involves using prototyping tools like Figma so building the design into a website is achieved rapidly, elegantly, and efficiently.
How we approach WordPress web design
Our web development process is closely tied to our WordPress web design process.
We always design from scratch and build from scratch.
Start with a goal
We start with finding out more about you and your business, your audience, competition, websites you like, your business goals and the goal of the website. Do you have branding or a style guide, or do you need one created?
Build a coherent sitemap

A sitemap defines the pages, and hence the hierarchical, functional structure of the website. A sitemap can be though of as an overview of your goals, and a great sitemap achieves this through an intuitive user experience.
Work with great content
We like to make sure your content is well-written, properly structured, and has a good rhythm that lends itself to building a great design around. We can advise or help out with this.
Create comprehensive wireframes
Wireframes are a literal outline of the structure of pages. Page elements are represented as outlined diagrams showing where various things need to go.
Create an exemplary design
A great WordPress web design is compelling, even entertaining, reflects the feel of the brand, creates an efficient and highly-intuitive user interface, and delivers your message effectively.
Use well-drawn up plans
The design Is created in
Figma
, the leading prototyping software, built to hand over to developers by providing all the assets such as text and images, and the exact building measurements.
Build on a solid foundation
WordPress is the industry-leading content management system, hugely expandable by using plugins, and extremely well documented and supported through the community.
Use the best tools
We use
Elementor
, the world's leading page builder. We also make extensive use of
Crocoblock
's suite of add-ons which greatly enhance the capabilities of WordPress and Elementor.
Build from the ground up
We start with a blank canvas and build the website exactly as specified by the design prototypes (mockups) using a combination of page builder elements and custom code.
Keep an eye on the big picture
We build in such a way as to ensure everything works together by creating global styles and functions which efficiently cascade down to relevant elements across the various pages.
Pay extra attention to the details
We make sure the website responds fluidly on all widths, ensuring it works on all devices. We add micro interactions or subtle entrance animations to certain elements for that extra impact.
Build for you
We like to keep you in mind by, for example, making sure that your dashboard is properly set up with custom post types and fields for managing your content easily and efficiently.
Web development is the practice of building or working on websites. This usually involves a combination of installing, configuring, and using pre-built software such as WordPress and Elementor, and writing custom code such as HTML, CSS, PHP, and JavaScript. Some FAQs and a guide to working with web designers and developers.
WordPress is the world's most-popular content management system (CMS) by far. The primary function of WordPress is as a platform for website owners to manage their text, photo, pdf, audio, and video content. A vast range of themes and plugins can be used to extend WordPress far beyond its basic CMS capabilities. Read more about WordPress here.
Types of websites we build with WordPress
Almost anything, but these are just a few examples
Each project is unique, but these are the things you can count on.
Website
Support
Security
Performance
Website
High-integrity, premium quality websites
---
Exquisite bespoke WordPress web design prototypes
Our designers deliver premium quality, bespoke WordPress web design prototypes (mockups) which deliver your message, engage your audience and convert them to your product or service offering.
A pixel perfect, responsive WordPress website
Our WordPress websites are built using best-in-class tools such as such as Elementor and the Crocoblock suite of tools. We pay great attention to details such as micro-interactions, subtle animations, and fluid responsiveness across all types of devices.
An easy-to-use content management system
A content management system (CMS) is what allows you to add to or edit your website. WordPress is the world's most popular content management system.
Support
Security
Performance
More about web design and development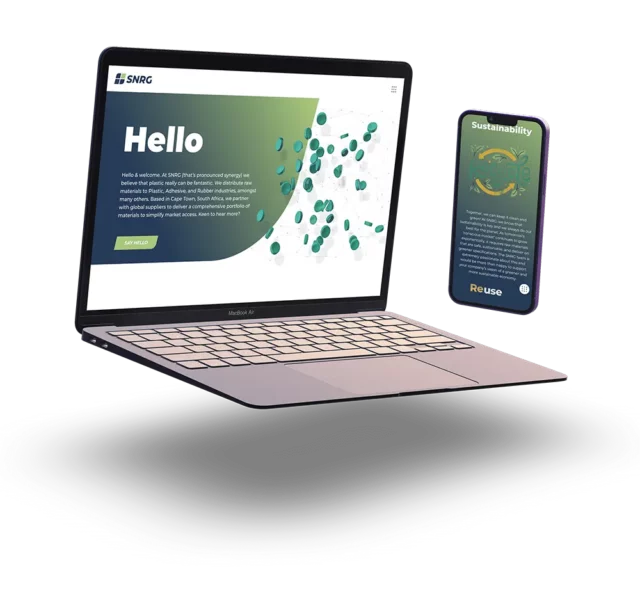 Introduction The brief was to design a website for polymer plastics which stood out very strikingly against its competitors. Challenges Although the brief was to